Welcome at
AMZ Online Cars
– the specialist for attractive EU new car supplies
We, the AMZ Online Cars team, can offer you a price advantage of up to 45% RRP. Through our long term experience in the field of car import we have a distinctive network of European suppliers. Furthermore, we have built up a global sales network in the export sector throughout the years.
We always have a large selection of immediately available cars in our central warehouse. We exclusively obtain them from reliable suppliers all over Europe: specialised on the brands Ford, Toyota and VW you can also expect lucrative offers from other automobile manufacturers. Besides EU-imports we also offer cars which have been directly produced for the German market.
Your desired car is currently not with the required colour or equipment on stock? Then use the "changes to the vehicle supply" button and leave your request and contact details. We will immediately check your request and contact you.
The AMZ Online Cars – Service: You get your vehicle generally with a German motor vehicle registration certificate and a Europe-wide manufacturer guarantee.
Some special accessories, such as a tow bar device, shall be equipped to your new car before handing over to you? Or you need complete winter tyres? No problem! Our employees of the workshop will be pleased to help you with your special needs. You find more information under service.
If requested, we can deliver your car directly to your home.
.
You need a financing? Use our finance estimator. You can find it under "Financing and Leasing" menu option "service". As well as at the bottom of each car advertisement. With the help of the estimator you can calculate your finance according to your expectations. You can choose between a financing with or without final instalment. Just insert all necessary data and send your request directly to the bank. At the same time your request will also be send to us. Please note, that this is just a bank preliminary application without credit rating. Everything necessary for the financial closing will be done personally. As a competent consultant we support you with regard to financing or leasing. We find a suitable solution.
Always looking for attractive used cars we like to take your present vehicle in payment. An existing financing does not constitute an obstacle. To offer your car we kindly ask you to us the second-hand car purchase document  under the menu point "second-hand car purchase".
Benefit from the comprehensive service from the purchase advice to the vehicle handover. We are here for you!
For further information please contact our sales offices in Berlin and Eschborn. Call or email us. We are pleased to welcome you as a customer of AMZ Online Cars.
Your AMZ Online Cars Team
Unsere Aktionsfahrzeuge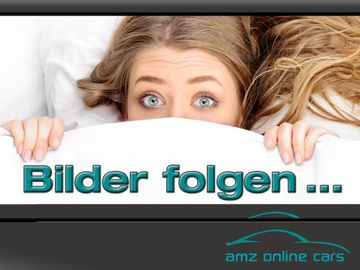 Kombi • Gebrauchtfahrzeug
Schwarz • Automatik • 110 kW (150 PS) • Benzin • 2-Zonen-Klimaautomatik
Mehr Details »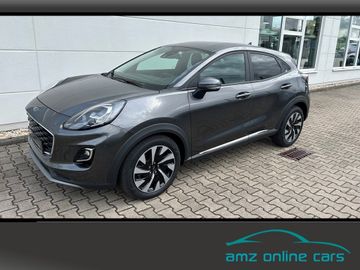 SUV/Geländewagen/Pickup • Gebrauchtfahrzeug
Grau • Schaltgetriebe • 92 kW (125 PS) • Benzin • Klimaautomatik
Mehr Details »
Kleinwagen • Gebrauchtfahrzeug
• Schaltgetriebe • 74 kW (101 PS) • Benzin • Klimaautomatik
Mehr Details »